Innovation Advisory by Stratascale
Technology and business leaders face incredible pressure to make high-stakes decisions about emerging technologies—decisions which are a matter of survival for their organizations. The pace of change has these leaders under the gun, lacking the information for proper decision-making.
We provide ambitious leaders with impactful advice on emerging technologies, helping them accelerate their adoption to get business value more quickly, with less risk. Unlike vendors and VC firms, our technologists bring together real-world wisdom with vendor-neutral assessments
Tackling the biggest Challenges of Technology and Cybersecurity Leaders​
Research as a Service by Stratascale
We develop reports focused on specific questions within your business context. We relentlessly focus on the information that's relevant for your goals.
Using our agile and collaborative approach - We give you a working draft deliverable after every sprint. This allows you to get to value more quickly, and to re-focus efforts in response to new information.
How it works
We start with a scoping call in which we identify your goals, gain an understanding of your business context, and define the research questions that are most important for you. We then proceed through a series of sprints, with a checkpoint every 2-3 weeks, at which we provide you a working draft of the research report, and refine our focus for the next sprint.

Why Stratascale
After you determine that the report has provided answers to your satisfaction, you can continue to work with Stratascale to make your vision a reality.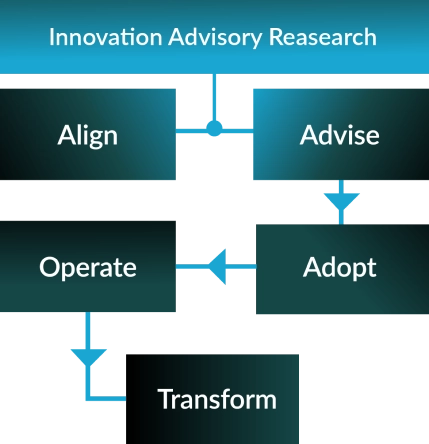 Practical Wisdom
We provide direct access to highly experienced peers and practitioners to advise and support your planning activities, aligning proposed technology to core business objectives
Time To Value
A complete solution provider in consulting, systems integration and technology advisory with a view through a financial lens, to reduce bureaucracy & processes in order to achieve near-term tangible results
Unlocking Innovation
With a consult-first business-driven approach we combine strategy and real-world wisdom to help you see solutions and technologies from a different angle, which are curated for your business and its most ambitious initiatives